Register for Online Argentina Tour: Part 2
Sunday May 9, 7:00pm to 8:00pm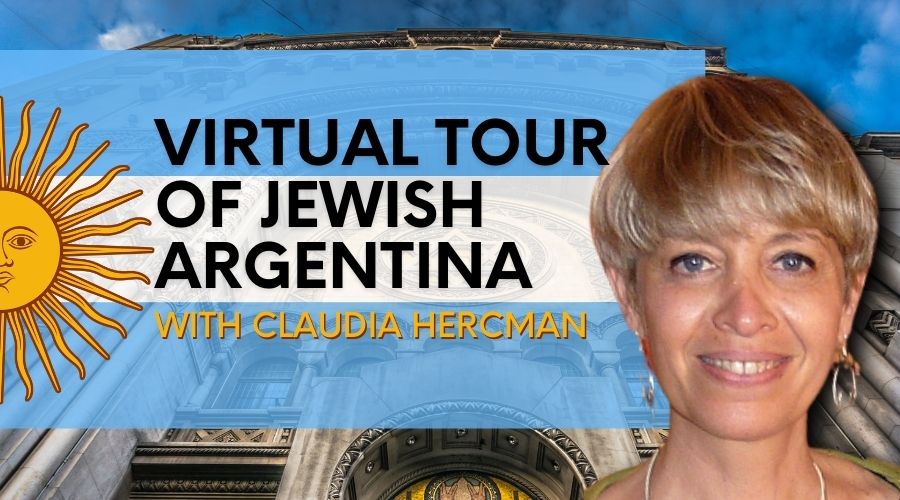 Our first Tour of Jewish Argentina was such a success, we're doing a Part 2! Join tour guide Claudia Hercman as she educates us about the history of Argentine Jews from the 1930s through the present.
What happened in Argentina during and after the Holocaust? Who was Perón, what was his policy towards the Jews? Learn about the many political, economic and social crises Argentina went through, and about the two terror attacks in Buenos Aires.
Attendance at the prior session absolutely not necessary. Claudia is an amazing teacher--You will not want to miss this!
Claudia Hercman is an Argentinian tour guide and translator. She was born and raised in Buenos Aires, in the Argentinian Jewish community. Twenty years ago, she decided to study tourism and history. She has been conducting city, art and Jewish tours ever since.
There is no charge for this program. Register below for the Zoom link.